We're taking a break from stocking greens (spring greens, spinach, arugula) in our store. There are so many other options available locally (Green Wagon & Stonewall Farm to mention a few) and in peoples own gardens that they haven't been selling the last couple weeks. We are mixing things up…
The best selection of frozen pork this side of the Connecticut River!
Come visit our farm store:
Self-serve and on the honor system (this means there are no employees in the store selling our wares)
Open every day, 9:00 AM – 7:00 PM. The pigs need to eat every day, so we figure the farmstand might as well be open.
Personal check and cash are accepted. If we happen to be around we are also happy to take major credit cards through our Square system.
Sign-up for our weekly newsletter below for the most up-to-date information on what is available in our farmstand.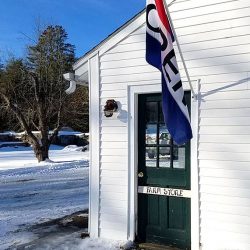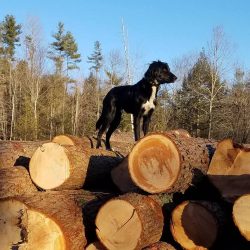 Shop our online store:
Please be patient, this is a work in progress
Our goal is to build this out to allow people to order ahead and pay with credit card. At this point we don't plan to ship, all orders will be for next day farm store pickup.
If you need assistance in the farm store, feel free to flag us down if we are outside. Or call us on the phone, 603-352-3198. It is possible that you will stop by and not see anyone around because we are all out working. You should still feel free to walk around the farm and shop in the farm store.
We also carry a variety of other local food products including:​
Picadilly Farm vegetables
​Moody Farm beef
Frisky Cow gelato
West Wood Forest Farm eggs