We picked up more sweet italian sausage links and bacon from our processor today, so our farm stand should be stocked with those for a while.
But, our chicken is running out! Unlike pigs, which manage well in the cold, pastured chickens are only raised in the warmer months. We get our chicken from Christine and Brian Templeton of Templeton Family Organics in Goffstown, NH. The stockpile we had in our freezer is about to run out, and we won't have any more back in until May.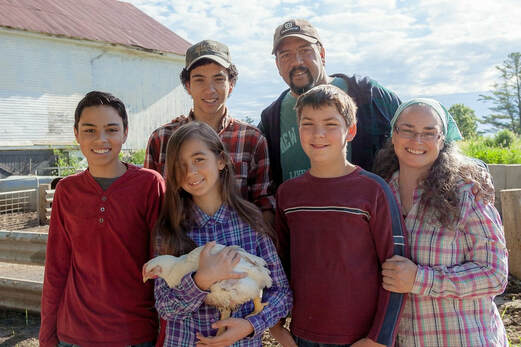 Currently in Stock:
Pork – Archway Farm:
Maple Breakfast Sausage Bulk

Sweet Italian Sausage Bulk

Ground Pork
Sweet Italian Links

Smoked Kielbasa Links

Smoked Cheddar Bratwurst Links

Smoked Chorizo Links

Hot Dogs (low supply)
Chops – thick cut bone-in

Loin Roast

Butt Roast

Spareribs

Whole fresh bellies
Sweet Sopressata Dry Salami

Chorizo Seco Dry Salami

Finocchiona Dry Salami
Variety Meats (Jowls, Fresh Hocks, Trotters, Liver, Hearts, Leaf Lard, Fatback)
Beef – Sunnycroft Farm:
Chicken – Templeton Family Organics:
Boneless Breasts (low supply)
Lamb – Brookfield Farm
​Eggs – Crooked Creek Hollow Farm
Other –
Lard Soap: made with our own lard
Coming in soon:
​

Hot Italian Sausage Links: end of February ETA

​

​Ham: end of February ETA

Chops – boneless: end of February ETA
​If there is something you are looking for that is not mentioned let me know, we might be able to get it!