We had our second successful Farm Night last night, and coincidentally picked up two new products in our farmstand at the same time.
Maple Syrup – from Faber Family Sugarhouse
Herbal Wellness Products – from Modern Herbal
Our goal is to support other small vendors in our area that are producing high quality products that complement what we produce. If you have suggestions of other products or vendors you would like to see let us know.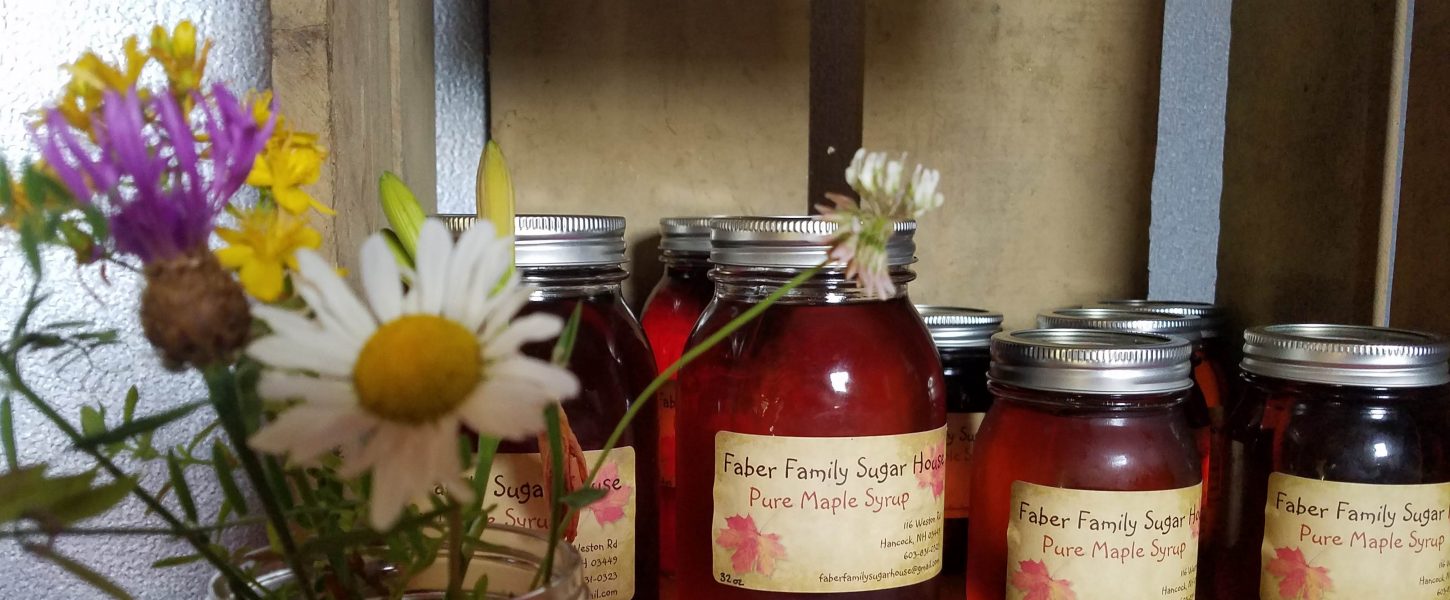 Currently in Stock:
Pork – Archway Farm
Ground Pork
Maple Breakfast Bulk
Sweet Italian Bulk & Links
Hot Italian Links (low supply)
Smoked Cheddar Bratwurst Links
Tenderloin (low supply)
Sweet Sopressata Dry Salami
Finocchiona Dry Salami
Variety Meats (Jowls, Fresh Hocks, Trotters, Liver, Hearts, Kidneys, Leaf Lard, Fatback)
Beef – Moody Farms: Ground, Patties, Steaks, Stew Beef
Chicken – Vernon Family Farm: Boneless Breast, Thighs
Lamb – Brookfield Farm: Ground
Raw Milk – Flying Could Dairy, Alstead, NH
Eggs – Crooked Creek Hollow Farm
Gelato – Frisky Cow Gelato: Belgian Chocolate, Coffeehouse Chip, Strawberry, Sweet Maple Cream, Vanilla Stracciatella (chocolate chip)​, Coconut Almond Chip
Pudding – Echo Farm Puddings: Butterscotch, Chocolate, Rice, Tapioca, Vanilla
Bread – Beni's Bread
Maple Syrup – Faber Family Sugarhouse
Herbal Wellness Products – Modern Herbal
Other –
Lard Soap: made with our own lard
Coming in soon:​​​
Beer Bratwurst Links: late July
Smoked Kielbasa Links: late July
Smoked Ham: August
Smoked Chorizo Links: August