Bacon is back in our farmstand and hopefully here to stay for a while. Our supply has fluctuated, partially due to our number of pigs not being consistent month-to-month, and partially due to me just not managing things well! But we have a good supply in our freezer now, so those issues are hopefully behind us.
Frisky Cow Gelato has been flying off the shelves, so we've brought in two additional flavors in pints, Strawberry and Coffeehouse Chip.
Archway Farm was a sponsor of the Dublin Double XC ski race this past weekend, as well as part of the volunteer crew. The Dublin School Nordic Center is an incredible resource that is free and open to the public. Our kids are in a youth program based there, and we are regular users of the trails, so we were happy to give back.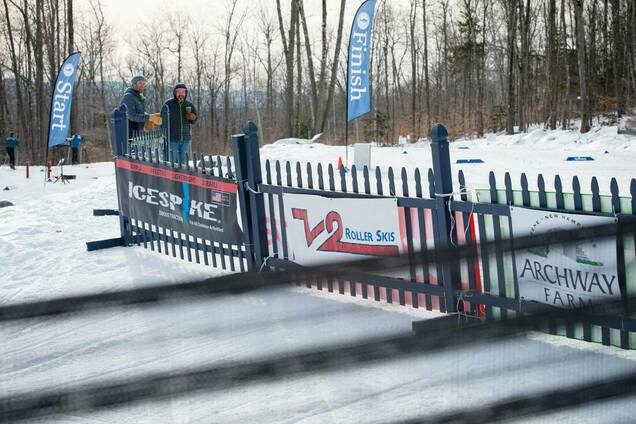 Currently in Stock:
Pork – Archway Farm
Bacon

Maple Breakfast Sausage Bulk

Sweet Italian Sausage Bulk

Ground Pork
Sweet Italian Links

Hot Italian Links

Smoked Kielbasa Links

Smoked Cheddar Bratwurst Links

Smoked Chorizo Links
Chops – bone-in

Chops – boneless

Tenderloin – whole

Loin Roast

Butt Roast

Spareribs

Whole fresh bellies
Sweet Sopressata Dry Salami

Chorizo Seco Dry Salami

Finocchiona Dry Salami
Variety Meats (Jowls, Fresh Hocks, Trotters, Liver, Hearts, Leaf Lard, Fatback)
Beef – Sunnycroft Farm:
Lamb – Brookfield Farm
Gelato – Frisky Cow Gelato

Belgian Chocolate

Coffeehouse Chip


Strawberry

Sweet Maple Cream


Vanilla Stracciatella (chocolate chip)​
Eggs – Crooked Creek Hollow Farm
Other –
Lard Soap: made with our own lard
Coming in soon:​
​

​Ham: March ETA

Hot Dogs: April ETA